2019 Oregon Cyber Security Day
April 22, 2019, Monday
Ford Alumni Center, Lee Barlow Giustina Ballroom, University of Oregon
Distinguished Speakers
This one-day event will feature a slate of distinguished speakers from academia, industry and government, to discuss current challenges and future opportunities in cybersecurity.
---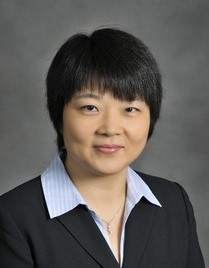 Wenjing Lou
Virginia Tech
Wenjing Lou is the W. C. English Professor of Computer Science at Virginia Tech and a Fellow of the IEEE. She holds a Ph.D. in Electrical and Computer Engineering from the University of Florida. Her research interests cover many topics in the cybersecurity field, with her current research interest focusing on privacy protection in networked information systems and security and privacy problems in the Internet of Things (IoT) systems.
Prof. Lou is currently on the editorial boards of IEEE Transactions on Dependable and Secure Computing (TDSC), ACM/IEEE Transactions on Networking (ToN), IEEE Transactions on Mobile Computing (TMC), and Journal of Computer Security. She is the TPC chair for IEEE INFOCOM 2019 and SecureCom 2019. She chairs the steering committee of IEEE Conference on Communications and Network Security (IEEE CNS) and is also a member of the steering committees of IEEE INFOCOM and IEEE Transactions on Mobile Computing.
---
Stephen Curran
Hyperledger Ambassador, Cloud Compass Computing
---
Jia Chen
Offering Leader, Blockchain for Healthcare & Life Sciences, IBM Innovation and Solution Incubation
---
Craig DeWitt
Director of Product, Ripple
---
David Archer
Galois
---